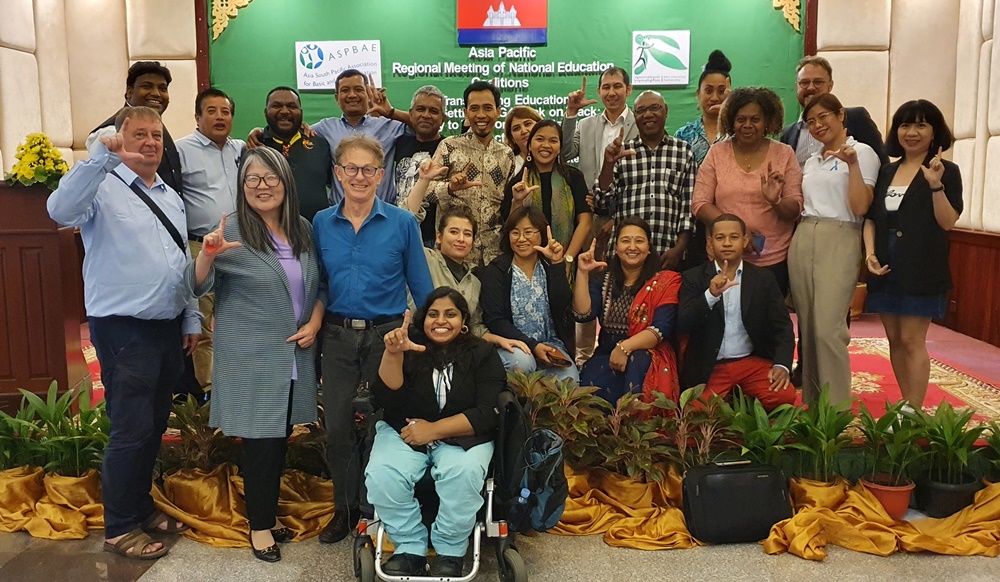 Resource Centre
ASPBAE organises regional meeting of Asia Pacific national education coalitions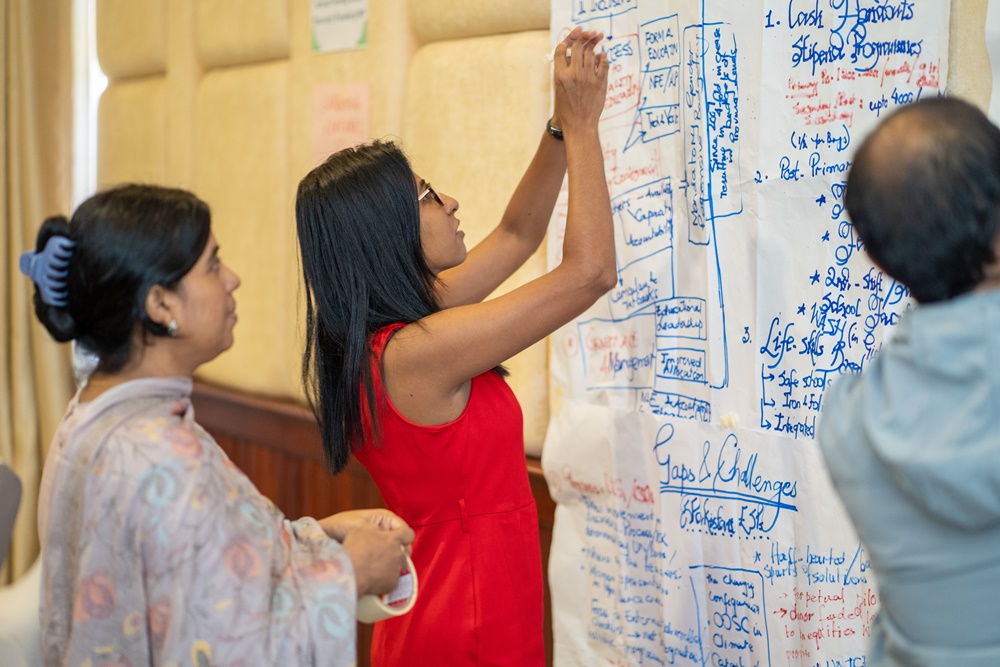 ASPBAE organised a regional meeting of Asia Pacific national education coalitions from 2-5 November 2022 in Siem Reap, Cambodia. The meeting, with the theme, 'Transforming Education and Getting SDG4 Back on Track: Advocacy to Turn Commitments into Real Action', was held to bring together national education coalitions face-to-face for the first time since 2019 to share knowledge and exchange experiences in advocating for improved education policy and budget outcomes to advance SDG4 and the right to education. Click HERE for a brief 6-minute video of the meeting.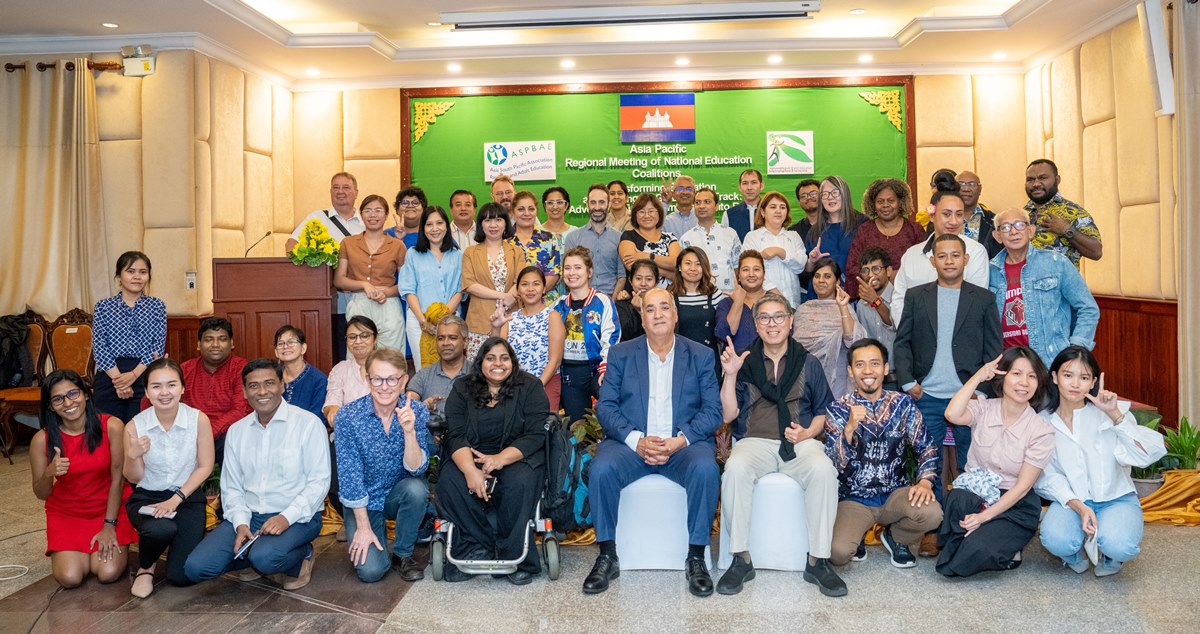 ASPBAE Secretary-General, Helen Dabu, welcomed participants to the meeting by providing a brief context to regional and global education processes. H.E Dr. Nath Bunroeun, Secretary of State on Education, Cambodia, then delivered the opening remarks where he highlighted the impact of COVID-19 on education and learning systems in Cambodia and the priorities for education in the country now emerging from the COVID crisis.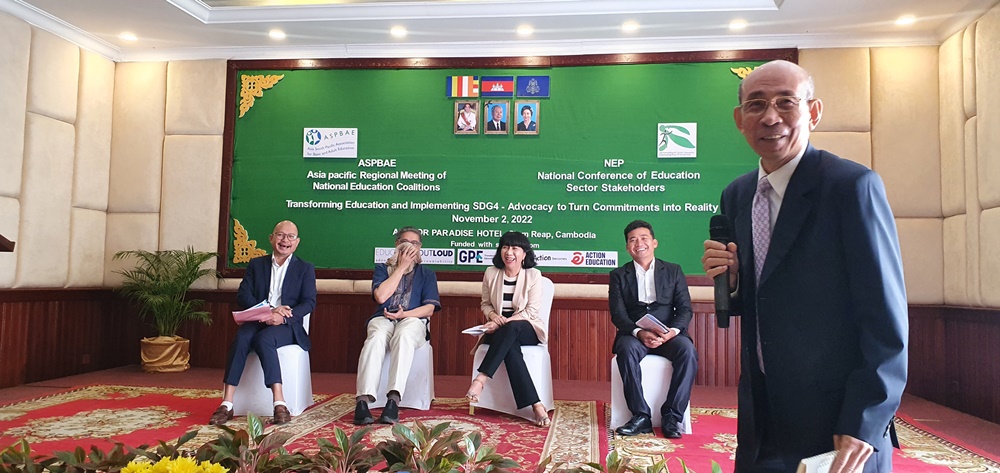 A panel discussion followed on the theme of the meeting – 'Transforming Education and Getting SDG4 Back on Track: Advocacy to Turn Commitments into Real Action' – and parallel workshops were held to facilitate knowledge and information exchange at the regional level. The themes of the workshops were – (1) Approaches to ensure increased financing for the early childhood education and development sub-sector; (2) Exploring learning loss recovery practices for the primary education sub-sector; (3) Disability and education – understanding exclusion and the way toward full inclusion; (4) Integral elements of the non-formal education sub-sector, such as education for the marginalised and adult learners through implementation of lifelong learning policies.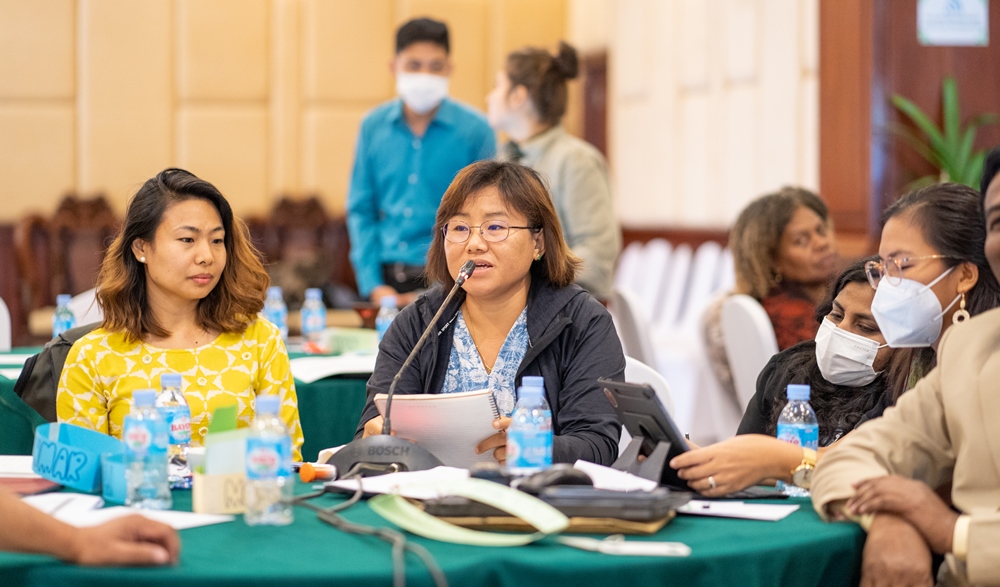 An overview of key education issues and challenges in the Asia Pacific and internationally was held where participants deliberated on the underpinnings of COVID-19 and other contextual challenges on education recovery and financing, and how national, regional, and global education processes (Local Education Groups – LEGs; 2nd Asia-Pacific Regional Education Minister's Conference – APREMC II; 7th International Conferences on Adult Education – CONFINTEA VII; Futures of Education; and the Transforming Education Summit – TES) can be optimised by civil society organisations (CSOs) to get education back on track.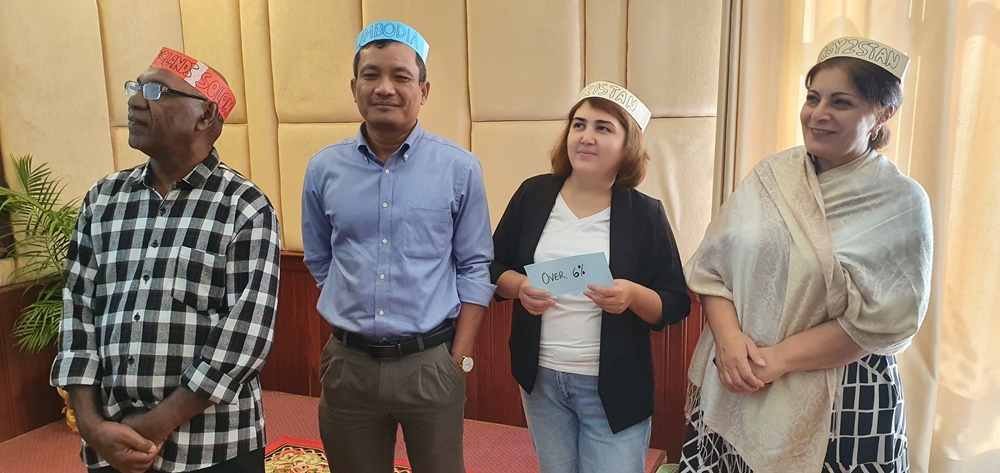 The meeting also provided an opportunity to update on regional and international trends and developments in education spaces, platforms and institutions, and to strategise about next steps. Field visits were held to several members of the host of the meeting, NGO Education Partnership (NEP), Cambodia.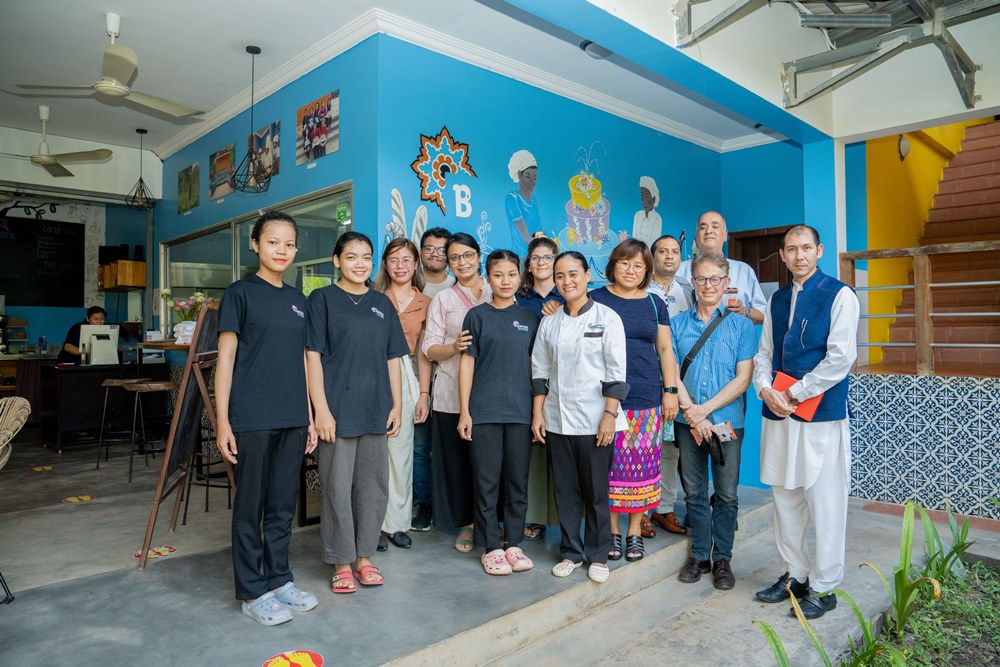 Six "learning collaboratives" – learning and exchange sessions aimed to improve the understanding of coalitions on various issues related to youth and adult education and learning – were held on:
Gender Responsive Education Sector Plans
Youth Engagement for Advocacy and Campaigning
Evidence-Based Advocacy for Policy Influence
Local Education Groups (LEGs) and engaging in country level advocacy processes
Education Financing
Coalition Sustainability and Resource Mobilisation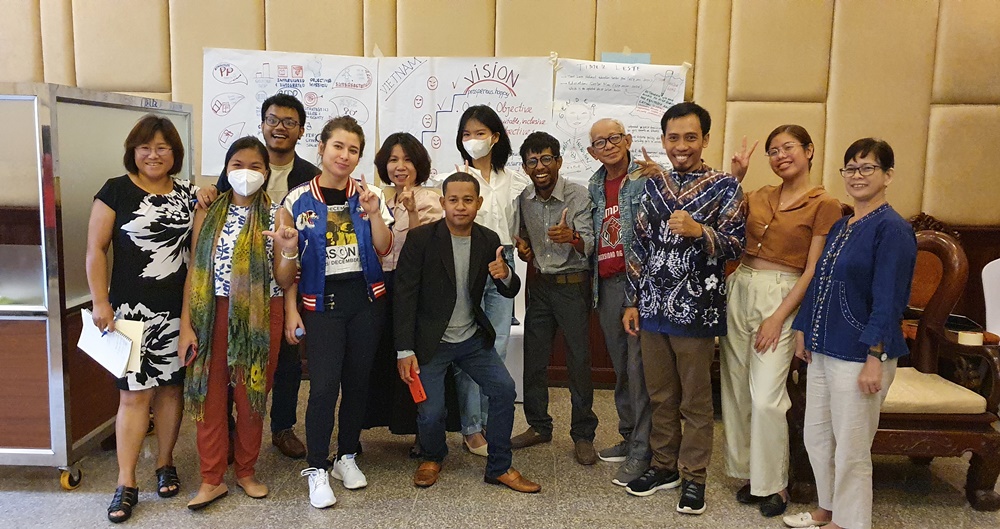 The meeting was also an opportunity for participants to discuss other issues such as education in emergencies, inclusion in education, and social media trends and civil society engagement in various social media platforms. ASPBAE's re-vamped website was also launched.
Updates from the Oxfam Ibis, Education Out Loud (EOL), and the Global Partnership for Education (GPE) were shared. The Global Campaign for Education (GCE) also utilised the platform of the regional meeting to update on the upcoming 7th GCE World Assembly that will take place from 22-24 November 2022 in Johannesburg, South Africa.